สูตรเล่นสล็อต gclub ฟาโร-เล่นสล็อตออนไลน์ลุ้นรางวัลใหญ่.เว็บพนันบอลไทย
สูตรเล่นสล็อต gclub ฟาโร-เล่นสล็อตออนไลน์ลุ้นรางวัลใหญ่,
THE SPONSOR:
Nick Hopwood, our MGoFinancial Planner from Peak Wealth Management.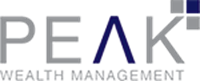 If you haven't started planning for retirement, uh, do your taxes, and then get on that.
Legal disclosure in wee itty bitty font: Calling Nick our official financial planner is not intended as financial advice; Nick is an advertiser who financially supports MGoBlog. MGoBlog is not responsible for any advice or other communication provided to an investor by any financial advisor, and makes no representations or warranties as to the suitability of any particular financial advisor and/or investment for a specific investor.
------------------------------------------
THE QUESTION:
IT IS TIME TO ALL BIG TEN VARIOUS THINGS
Seth: Are we making a lineup or just five guys and shoehorning them into positions? And does our lineup have to match what the guy's primary role is?
Brian: Lineups should be realistic but not dogmatic.
Seth: So Happ at point guard is...
Brian: Incorrect.
All right, basics first. All Big Ten. Let's just take it as read that everyone has Cassius Winston.
Seth: He's pretty good. It is infuriating that he's not on draft boards.
My pet stat this year is "%PAst" ie percent of a guy's points from the field that came off assists. It's a way to spot the Just a Shooters wracking up points off open looks someone else created for them. Here's a list of the top 15 Big Ten players this year with at least 100 FGAs by %PAst:
Every Michigan State starter except Winston made this list.
Alex: I really like this stat, Seth. Good idea. Who's at the bottom?
Seth: Geo Baker, Shot Taker.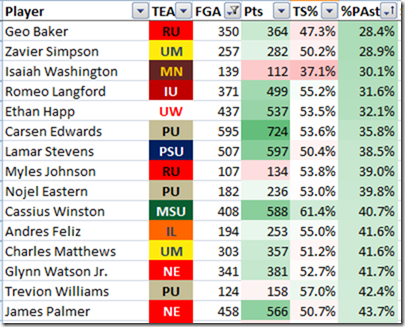 Seth: X is second to last. All hail Zareem Xabdul-Sabbar.
Brian: Of course Geo is last. The most interesting name on the get your own list is Andres Feliz.
Seth: That is deeply unfair to Isaiah Washington, founder and CEO of Assists & Bricks Dot Com, but I concede your point.
One of the quiet things about this Big Ten season that we haven't said out loud is that Michigan caught several teams at their worst versions of themselves. Not Michigan State--Langford was replaceable and the Ward injury merely prevented Izzo from playing the wrong center in his two biggest games. But we played After Copeland Nebraska, Early December Purdue, got Illinois when they were still playing Kipper Nichols and were just starting to discover Dosunmu, got IU twice during their midseason 1-12 swoon, and faced Brad Davison the game after his douchebaggery made national news. We even got Northwestern without Law, though we also got Northwestern on the road before the collapse.
Ace: I was gonna say Nojel Eastern, who maybe should look for it less.
Alex: Anyways, I feel like the Carsen Edwards discourse has moved too far in the "he's actually not that good" direction. To me, a guy who leads his team to a Big Ten title while leading the conference in scoring average by a comfortable margin is a no-brainer first-team selection. He takes bad shots and wastes possessions, and it can look pretty rough at times, but he's as much of a lock as Ethan Happ.
He's also slightly more efficient than Happ on slightly lower usage.
[After THE JUMP: An all-fives all-conference list?]
------------------------------------------
Edwards has to make our list. We don't have to put him at PG though. [via Hammer & Rails]
Ace: Agreed. I thought the toughest part of picking guys this year was that outside of Winston there isn't much in the way of guys who are both high usage and high efficiency. Adjusting for role is very much in the eye of the beholder but I lean big usage guys this year.
Brian: I dunno. In Big Ten play he's shooting 40/30 and has a 100 ORTG.
Alex: There's also no way anybody can hope to be efficient at the Happ / Edwards level of usage unless they're First Two Months Of His College Career Trae Young.
Ace: Edwards is still the #5 most valuable player in the Big Ten by PORPAGATU.
With three low-usage guys above him, so it's not all that.
Brian: If this is a whole season thing than he's probably good enough since he's got 107 for the season.
If it's just Big Ten play... ehhhhh
Alex: Purdue was second in points per possession in Big Ten play with Edwards using over a third of their possessions while he was on the floor (and he rarely sat).
Ace: I think you're underestimating how hard it is to post a 100 ORtg on 34% usage when surrounded by a couple shooters and… not a whole lot else. Yeah. Like, I don't think anyone here is confused about who's mostly responsible for Matt Haarms posting a 136 ORtg in the conference this year.
Brian: I'd be more amenable to that argument if Edwards had a good assist rate. I don't think he drove much of the rest of the team's efficiency.
Ace: Ooooooh, incorrect. A guy that liable to pop off a jumper off the bounce changes the entire approach of a defense. He also posted a decent assist rate, but his gravity is really what does it. I love Ryan Cline but he needs somebody to play off.
Brian: Cline's able to curl off screens and hit absurd contested looks. He's the Just A Shooter of the year in the conference.
Ace: No argument here, I just don't think that earns you first-team all-conference. Purdue without Edwards would be a wreck.
Brian: Early in the year probably, but they had several different guys come on and late in the year it felt like Purdue was badly hurt by Edwards taking tons of garbage shots.
Ace: Big Ten play PPP:
Edwards on: 1.12
Edwards off: 0.99
Brian: Like, they wouldn't even run offense, Edwards would just pop a three with 20 seconds on the clock.
Ace: QED.
Alex: I feel like reasonable minds can differ as to how much to knock Edwards for his half dozen horrible possessions per game, but if a guy who's the best scorer in the league wins a conference championship, he has to be on the first team.
Ace: When he's not on the floor, 10% fewer of their shots come from beyond the arc. Dude drives that offense.
Seth: The Big Ten has three or four obvious All Big Ten players and none of them are at the two so whatever, Edwards is in.
Ace: Edwards is obvious.
Alex: I think there are three obvious ones: Winston, Edwards, Happ.
Won't be missed. [Marc-Grégor Campredon]
Seth: Does Ethan Happ have to be a lock? On an MVP level, sure, without him Wisconsin is a puntaholic football team without a quarterback, but Bruno Fernando is a major upgrade defensively. If I'm adding one of these guys to my team...
Ace: You have to include Happ. I have no clue how Wisconsin is remotely this good.
Alex: Wisconsin did have the best defense in the Big Ten (per points per possession in league play).
Seth: /giphy garbage program
Alex: Happ had absurd block, steal, and rebound rates before he had to put the team on his back these past two seasons. I could see an argument for adding both Fernando and Happ.
Ace: Yeah, considering both play on teams that run out two bigs, I don't see a problem with including them both.
Seth: Right, I don't want to disclude Happ so much as give Fernando his due.
Alex: The question of who to add next to Winston / Edwards / Happ is a difficult one for me. Fernando definitely deserves to be in the conversation but I'm not entirely sure I'd pick him.
Ace: My question is where that leaves Lamar Stevens. Another high usage/middling efficiency guy but he was by far the most important piece of that surprising PSU team, took on a huge load, and played strong ball at both ends.
Alex: Michigan is in the (somewhat enviable) position of having too many guys who are really good with nobody being particularly outstanding relative to the others.
Brian: The last thing on Edwards. ORTGs vs the other tourney locks in the league: 82, 120 (Iowa), 59, 111, 86, 86.
Ace: If we're picking out games against good teams those might get ugly for a lot of dudes.
Brian: Not that ugly. He was flat horrible against the top of the league.
Ace: Iggy had a legit 0 in the first Wisconsin game, if we're cherrypicking. Regardless, not including Edwards would be nuts.
Seth: Stevens's game is ugly. He took 274 two-point jumpers this year. #2 in the league is Happ with 150. Matthews had 124.
Brian: I'm not into going with the high usage guy on a bad offense.
Alex: Stevens gets buckets on a crappy team.
Ace: Name another good scorer on Penn State.
Alex: He's not a first-team guy to me.
Ace: He also defended 3-5 pretty well. Guarding the 5 won the Michigan game.
Brian: Is the guy shooting 47/22 a good scorer?
Seth: Do Penn State fans call them buckets or are they bubbies or something? Buckies.
Ace: It's useful to include volume there. He takes a ton of twos that he makes at a solid rate given the difficulty; he doesn't take many threes.
Alex: If he can get 20 points a night, he's a good scorer.
Seth: Inny rims.
Ace: Teske took more threes in conference play.
Alex: Maybe not an efficient one. But to me that's not exactly the same thing.
Seth: Net ticklers.
Ace: I'm still not sure I'd include Stevens on the first team but dismissing him as a guy who scores because he has to isn't fair to him, I don't think. He had to drag that offense most of the year.
I also don't love the options on the wing.
Brian: It's hard to judge a couple of the Iowa guys because of defensive issues and they had a balanced offense, but I'd think about Wieskamp and Cook.
Seth: I don't think we should be that afraid to take Ignas Brazdeikis. He doesn't share but he also doesn't turn it over. He cans threes, gets to the rim with a modicum of help, gets to the line, and fit right in on the best defensive team in the league.
How bout a little appreciation eh? [Paul Sherman]
Ace: Tyler Cook of the 96 conference ORtg? That Tyler Cook? I'll take Stevens or Iggy over him.
Brian: Wieskamp: ~25% assisted inside the arc, 56% from two, 43% from three, good FT rate.
Ace: Ditto either of Purdue's gunners over Wieskamp.
Brian: Cook: whoops! Wieskamp creates for himself more than Cline and has the same ORTG, so I'd favor him.
Ace: I like Wieskamp but Cline's ability to hit from range and on the move is game-changing and Eifert is super-efficient with strong defense. Purdue's defense vs. Iowa's defense. I don't think either guy is Dakota Mathias on defense but they're closer to that than Wieskamp.
Brian: I don't know how much of that is Wieskamp and Cline, respectively.
Ace: I've been impressed with Cline's off-ball work. To Wieskamp's favor, however, I'll add that he isn't working alongside any perimeter defender in the same league as Nojel Eastern. I'm sure that helps make Purdue's guys look better.
Brian: The other guy who pops out as a 4 is Jordan Murphy.
Ace: …albeit while somewhat destroying their spacing on the other end. I can't argue for a Minnesota player this year.
Brian: Can't shoot, but top FT rate in the league, A rate higher than TO rate, 12% OREB rate, 27% DREB rate.
Alex: I would take Murphy over Stevens if I had to choose.
Seth: I can respect what Jordan Murphy does even if what he does is technically charging.
Ace: Murphy was slightly more efficient that Stevens with ten points lower usage.
Alex: Can't say I can recall a much better rebounder than him.
Ace: On a worse team. Great on the boards, though.
Brian: Drawing fouls is an important skill.
Ace: Super-high defensive rebounding rate doesn't do a lot for me, to be honest.
Brian: But if I'm thinking about Jordan Murphy at the 4 you might as well go with Bruno
Alex: I don't know that we have to have a wing or wing-type guy. Yeah.
Ace: A real basketball team does. And yeah, I think we're arguing Bruno in here.
Winston/Edwards/Wing-Type Substance/Fernando/Happ?
Made it! [Sherman]
Alex: I wouldn't have a problem with Winston, Edwards, X, Happ, Fernando if someone advocated for that.
Ace: I was going to say that if we threw out positions the next two guys I'd want to include are X and Teske. But you can't have Happ/Fernando/Teske out there.
Seth: If he had started all year would we be talking about Xavier Tillman in that pile of forwards?
Brian: Yes.
Ace: Without a doubt. I think he should've make third team over Ward.
Brian: Haarms was also a giant impact guy in 20 MPG.
Ace: Also kinda lost his job.
Brian: He got it back for the stretch run and killed it down the stretch.
Seth: /Another nearby 7'2 guy with elite defense who can hit threes waves his arms, but everyone ignores him.
Ace: If we're looking across the whole conference season, I'd lean Dererk Pardon for bigs. He was quietly quite efficient.
Alex: It isn't a real team. I am a proponent of picking the best five guys.
Ace:
Brian: Ok, X it is.
Seth: The problem with picking the best five guys is most of the candidates are fives.
Ace: I feel like there should be a wing. Most teams play 3 or 4!
Brian: Justin Smith Against Michigan State That One Time
Ace: Iggy could absolutely count as one if we're reaching this far. Should, in fact. Also, and I really hate this, but Matt McQuaid deserves a mention.
Alex: Depending on how much you weigh team success, Iggy should be the pick over a Stevens, Murphy, whoever.
Seth: /giphy mcpoyle
Ace: I'm personally torn between Iggy and Stevens.
Seth: McQuaid from the field is 87% assisted. He's a good defender, but Charles Matthews is a better one who can, you know, actually create his own shot.
Brian: uh... Romeo Langford?
Alex: Iggy is an efficient two-way player who led the second-best team in the league in scoring. Definitely deserves a long look for a first-team spot.
Ace: Despite the lack of shooting, Romeo was good, just not as good as the hype.
Certainly a second- or third-team guy.
Brian: I'd rather have a knockdown three shooter who can also create some shots I guess.
Alex: Archie's utilization of Romeo was criminal.
Brian: So Iggy or Wieskamp to me.
Alex: Is Fernando unanimous for us?
Brian: Shoehorning him into the 4 but yes.
Ace: Not saying he's a totally crazy choice, but Wiescamp didn't even make honorable mention for the coaches or media.
Jordan Poole made both lists.
Brian: Oh wait what about Ayo Dosunmu?
Seth: I kept trying to find a spot to bring him up.
Ace: Third team for me but he's fun as hell.
Brian: meep meep
Matthews was not all-defense I don't give a single damn about the actual lists
Seth:
Alex: So we have Winston-Edwards-Fernando-Happ?
Ace: Oh, the all-defense list was criminal.
Alex: Unless Brian boots Edwards.
Brian: No
Seth: Winston-Edwards-Iggy-Fernando-Happ. Or we can go Winston-Edwards-Wieskamp-Fernando-Happ and stipulate that Michigan would beat this team.
Brian: I dunno Ace just pick someone and let's move on
Ace: Please don't put my name on a first team with Wieskamp. Iggy.
Brian: Fine.
------------------------------------------
Next time on This Week's Obsession: All-Defense, Coach of the Year, Worst Coach of the Year, Best Name of the Year, Best Hair, Brad Davison Biggest Dirtbag Award for Brad Davison, Guy Who Looks Most Like Chris Rock, and the Avery Queen Memorial Holy Hell Your Conference Stats awards.